The arrival of a Christmas tree can be a very exciting moment for your furry friend. All the Christmas lights and twinkly decorations are even more tantalizing…
Right, the Christmas spirit gets to all of us.
And there's something incredibly cute about cats in Christmas costumes.
Find the perfect one for your little friend!
The easiest way to dress up your kitten is to choose one of these adorable Santa Claus Hats!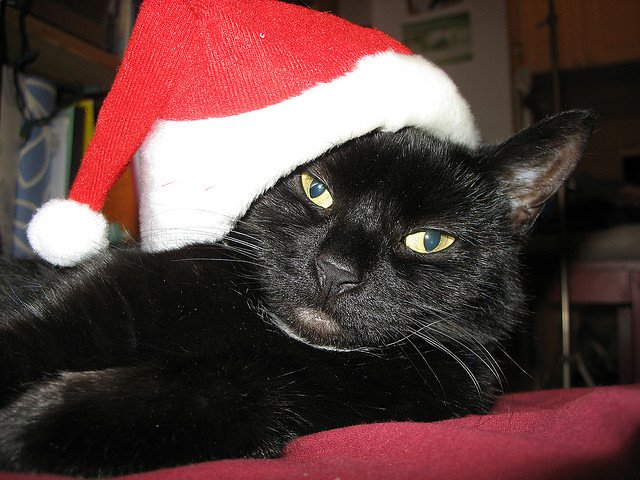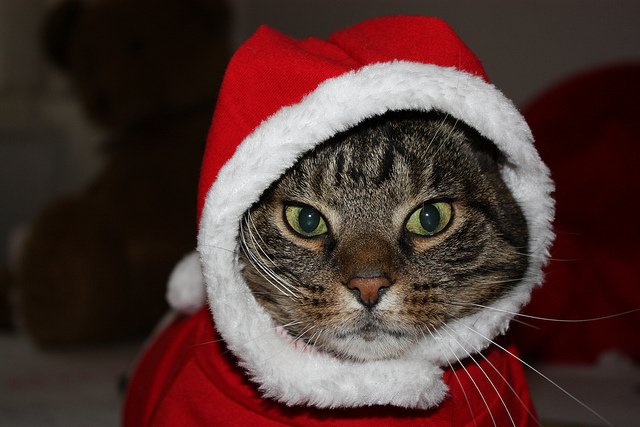 You can also choose a nice holiday cape.
Reindeer Antlers are another great option!
But as all cat lovers know, these furry animals are very independent creatures. They socialize whenever they want and do what they want. So not every cat will let you dress him up for the party.
And if you still want your little friend to feel this Holiday spirit, check out these cute Christmas toys!
Adorable Snowman!
Soft Santa Claus!
And here's even a Santa Hat Cat Tunnel!
Check out this cool Christmas bed house!
So there're a lot of ways to make these holidays really fun! And not only for pet owners, but primarily for their furry family members!
Talking about Christmas, how far we can go without Santa's little helpers?!
Wikipedia says: "The modern children's folklore of Santa Claus typically includes green-clad elves with pointy ears, long noses…"
And as you may see some cats don't even need to wear any costume to look more or less like elves… 🙂
We are sure, if these adorable little helpers and moustached santas could speak, they would wish you a very Meowy Christmas!
Sources:
Image 1, Image 2, Image 3, Image 4, Image 5, Image 6, Image 7, Image 8, Image 9,
Image 10, Image 11, Image 12, Image 13, Image 14, Image 15, Image 16, Image 17